Living

 

Life 

Elevated  

  
by

 

Helen Vaughn
Director of Youth and Family Ministry

 
This week Reverend Robin delivered another talk on Lessons of the Turtle. And like Turtle, I recently experienced a mountain top adventure. Many of us may feel very much like Turtle that our lives have been flipped upside down.  

My North Carolinian sister's career currently required her to 

relocate

 in Utah, and I felt a need to escape the spread of virus in my own area

.  

Owl might say embrace the 

opportunity

 to take one small, sweet step toward a dream, and make the best of the circumstances that have come your way. Were there obstacles? Of course, but the time had arrived for us to lean into faith and reach beyond the circumstances.  We want to always remember that we are born to climb and pursue our joy. And so, we set out. 

 
Embracing this adventure, we made our plans.  Our first stop from the airport was a visit to an International Peace Garden in Salt Lake City, one of only two of its kind in the nation. At least 25 countries have built garden plots representing

 their nation and to offer a gesture of peace to all who enter.  
https://youtu.be/8TRpSlPFPbE
Another interest of mine there

 were the 80 plus peace poles planted in honor of all the countries that 

participated

 in the 2002 Salt Lake City Winter Olympics. I have 

actually participated

 in several projects where youth have planted peace poles here in Georgia

.  

 

https://www.worldpeace.org/peacepoleproject/

 
I am always impressed with communities who embrace inclusivity and welcome others to their home. This is an example of living life elevated. 

 
Other days of the trip found us exploring landscapes where buffalo and antelope roam and where the dinosaurs once lived

.  

Here we found many other tourists with the same plan to socially distance and to call on the wilderness to heal. We began to feel the connection of spirit in this wonderful territory with the marvel of nature all around us. Gigantic buffalo are beautiful beasts, but small in comparison to what once roamed this countryside. The dry desert land was surreal enough to imagine the strange gigantic dinosaurs calling this place home. You could also see a bath tub ring on the tops of mountains 9,000 feet in elevation where the oceans once filled these large valleys

.  

Evidence of sea water still exists where you can nearly walk across the surface because of the inability to sink in the concentration of salt there. Here is where the majesty of mystery and the 

surety

 of science 

intersect

. Life Elevated.   

https://www.nps.gov/dino/index.htm

 
Everywhere we look the vistas offer unfamiliar views to these southern girls

.  

Georgia

 mountains may be older, but they are not as elevated

.  

The forests are sparse with unique vegetation: Pinyon and Ponderosa Pines and Aspens rustling in the dry breezes. You can see the signs of raging fires and the simplicity of homesteaders living off the land with vast acres separating their homes. Imagine waking up every day to what Turtle could see from his back. Here it was 

evident

 that the pioneers must have had a determined vision of their future willing to persist 

in spite of

 obstacles. They were willing to look at the mountain and say one day we can defeat you because you 

can't

 get any bigger, but we can!!!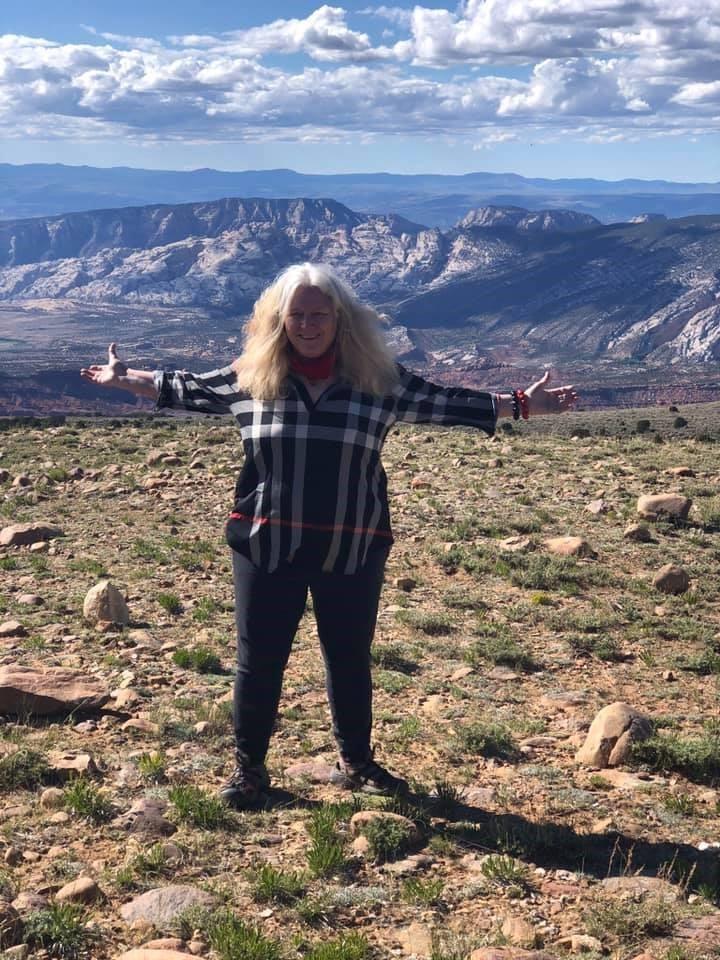 Thirty years ago, I once visited a ski resort in this area where I suffered a knee injury on the slopes that altered many of my physical activities since. I gave up skiing for one. I could see this as a disappointment, but instead I found another opportunity

.  

No snow on the slopes. No problem. Sundance runs a 2-mile downhill zip line for summer fun; however, even a ski lift can be an obstacle for me because I do not enjoy heights.  So, what was I thinking that I could handle the 350-foot zip line drop

?  

But this is what I DID know for sure... I am not getting younger, and how many more times in my youthful life will I get such a gift of chance to have an adventure like this.... so YES.... I 

bit the bullet

, held on for dear life and screamed with terror as I leapt off a platform into thin air five times to enjoy the slopes minus the skis

.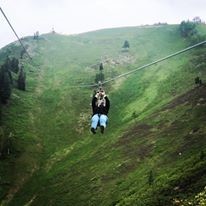 So

 this was a short adventure, but one long enough to 

rejuvenate

 me during challenging times and to offer lessons of the Turtle that I could bring back and share with you. The gifts of the mountain are many, but I say 

don't

 give up five minutes before the miracle. Hope never stops

.  

 But Owl also says...

.