Blessing for the Children
When we look into your eyes, we see the face of God and know God's love.
May you always see and feel that love reflected in us.
May you know the presence of God is always with you.
     This is the truth we hold for the children of Unity of Gainesville and for the children in our entire global family. But what if their experience of reality is something different, like something illustrated in Plato's metaphysical Cave Allegory.
     Imagine a group of prisoners trapped in a cave since birth. They are tied up facing the same direction with their heads shackled so they can't turn around. The only thing they can see is the wall in front of them. Behind the prisoners is a big fire that cast shadows of people walking around carrying things. The prisoners talk to the shadows on the wall. When they hear responses, they think it is the shadows talking to them. Their perceptions are limited to the shadows on the wall. One day, a prisoner escapes. He runs out of the cave, and the bright light nearly blinds him; he suddenly perceives the real world or the truth. He can't quite believe his eyes.  He runs back down into the cave to share the truth with the other prisoners, but it is difficult for the others to understand. They remain attached to their perception.
     Like the freed captive, teachers come to us in many forms.  They may come to us as Plato or Socrates, as King or Gandhi, as Christ or the Buddha. Our illusions may be so strong that we continue to doubt these teachers and even try to destroy them.  Yet their message cannot be destroyed.
     When you have an opportunity, close your eyes and visualize a teacher that made a difference in your perception and your spiritual walk.  Could that guide be you or a child that you invite into your experience?  Do you feel a heart tug that tells you to commit to changing the world by being the reflection of God's love and light in the life of a child? Childhood and adolescence can often be a confusing time. There is no better way than to know God's truth and love than to choose to volunteer to be with children. Allow the children to be your guide into a deeper understanding of love and truth. Through a relationship with our teachers, the truth is continuously reborn in us. We have celebrated the season of Nonviolence and can now continue celebrating the events leading up to Holy Week by sharing our spiritual journey with the children of Unity of Gainesville. Let's lead each other out of the shadows and into the light. Feel the love and experience the freedom of holding the truth for each other, even when we have difficulty seeing it for ourselves.  May we always recognize the presence of God when we gaze into our eyes.   
To view Plato's Allegory of the Cave, by Alex Gendle, click here: https://www.youtube.com/watch?v=1RWOpQXTlt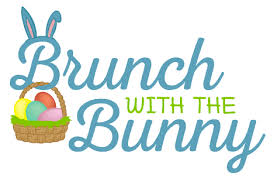 UOG  Easter Eggstravaganza
Sunday, April 21, 2019
 Sunday morning celebration: Brunch with Bunny
We allow ourselves to be transformed as we move from one who seeks to one who has found.
Invite your friends to experience Easter in a whole new way!  Bring them to UOG !
There is no greater joy than seeing children's Easter baskets overflowing with gifts galore.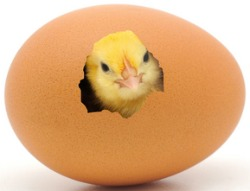 BE A BLESSING AND BE BLESSED
Thanks to all those who made the Blessing Bag project such a huge success. We collected
more than enough items to meet half our goal and collected more than enough cash due to
Julian's persistent efforts to meet the goal.  On Palm Sunday, April 14th, the youth will complete putting the bags together, then you will be asked to Walk the Talk by participating and sharing the Blessing Bags with those less fortunate as illustrated in the parable of the good Samaritan as told by Jesus. Be an active demonstration of how Unity of Gainesville shines its light in the world.
We are excited!       https://www.youtube.com/watch?v=knujQ81iWjk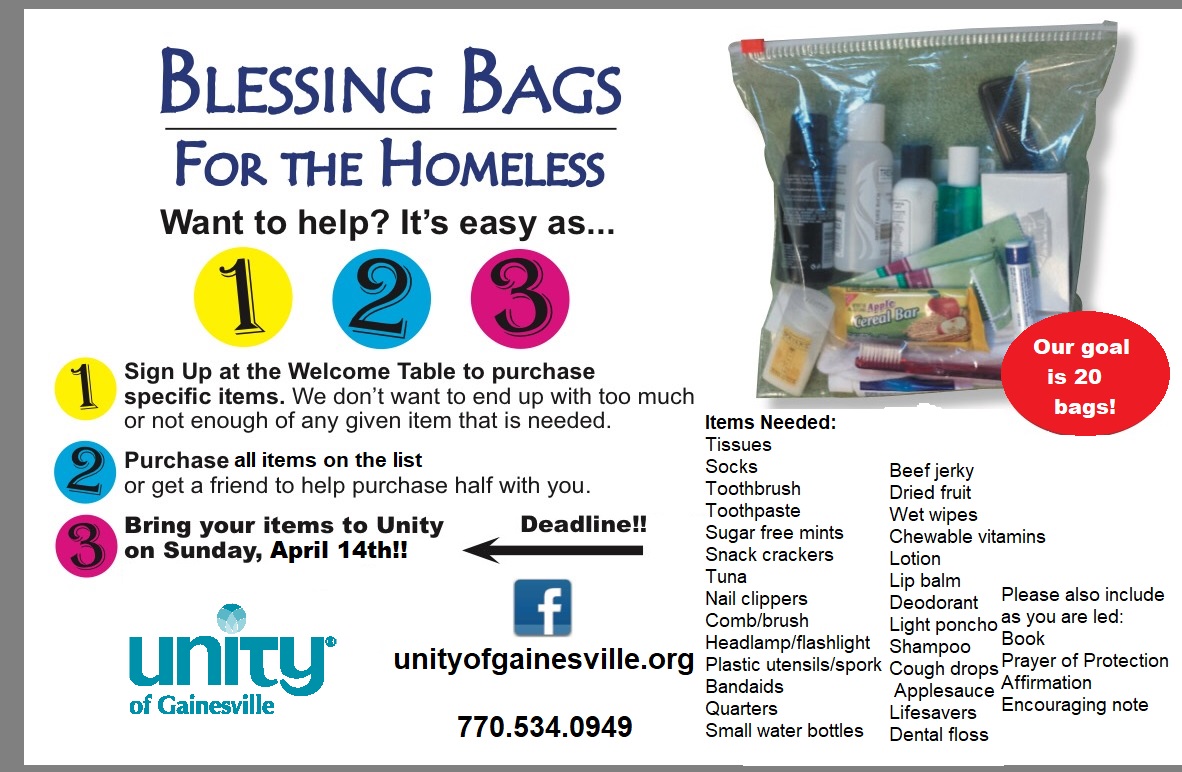 submitted by Helen Vaughn, LUT